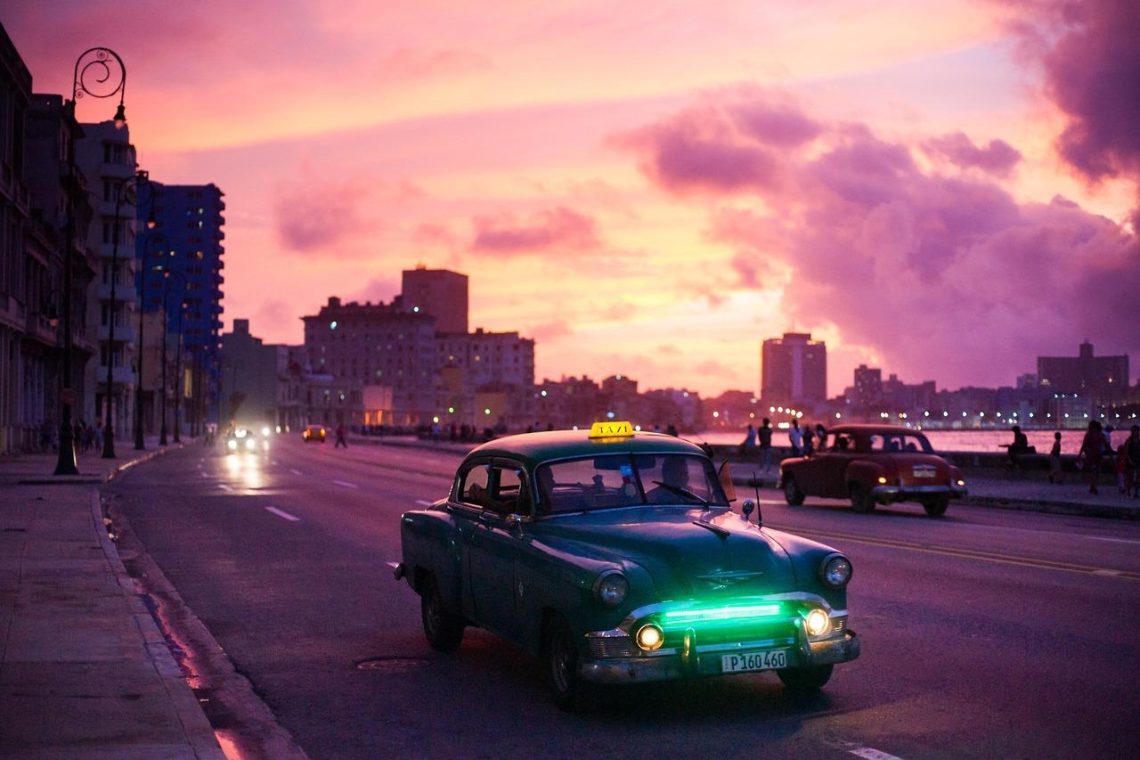 Havana a magical and mysterious city
Havana is the capital of Cuba, located in the La Habana province. Havana is home to the 7 kilometer long Malécon, the corniche to be at or to be seen at or just hang out during a gorgeous sunset.
Table of Contents
Exploring the Magical and Mysterious City of Havana: From Party and Casinos to Revolution and Fidel Castro
The vibrant and captivating city of Havana is a place of magic and mystery, where the past meets the present. From its colonial-era architecture to its bustling streets, Havana is a place that will leave you mesmerized. Explore the city's unique culture and history with a visit to iconic landmarks such as El Morro Castle or take in the nightlife at one of Havana's many clubs. With its colorful culture, delicious cuisine, and friendly locals, it's no wonder why so many people are drawn to this enchanting city. Come explore the magic and mystery of Havana!
A Stroll Through Havana's Streets Filled with History
Take a stroll through Havana's streets and you will find yourself surrounded by centuries of history, stories, music and art. Experience the unique culture that makes this city so special and discover why it is one of the most popular destinations in Latin America.
The colonial period sights in Havana are some of the most visited tourist attractions in Cuba. These include the grand plazas and churches that date back to the 16th century when Spanish settlers first arrived on the island. Habana Vieja also has several traditional Cuban architecture styles such as Baroque and Neoclassical buildings that will take your breath away.
Take a journey through time as you explore Havana's historic sights from its colonial period to the present day. Discover how this Caribbean city has evolved over time while marveling at its stunning architecture!
See the historical landmarks in Havana, Cuba
If you're looking for a way to explore all the historic landmarks that make up this beautiful city, then you must take some time to visit them. From the grand architecture of El Morro Castle to the iconic National Capitol Building. Some of the most iconic landmarks in Havana are La Floridita, La Bodeguita del medio, El Malecón and Plaza de la Revolution. It was here that Fidel Castro held his marathon speaches, over 8 hours and more. There are also statues of revolutionary figures like Fidel Castro, Camilo Cienfuegos, Antonio Maceo and Jose Marti. You'll find the plaza on Avenida del Paseo, which is on the western side of the Parque Central in Old Havana.
Parque Central in Havana is a place where you can take a leisurely stroll, surrounded by the beauty of the city and its culture. From the iconic Capitolio building to the vibrant street art, there is something to marvel at every turn.
Walk through Parque Central and you will find yourself surrounded by lush greenery, cobblestone streets, and historical monuments. Enjoy an authentic Cuban meal at one of the many restaurants and cafes scattered around the park or simply sit back and relax on one of its benches.
Whether you are looking for a relaxing stroll or a cultural experience, Parque Central in Havana has it all! So come visit this beautiful park and explore what it has to offer!
A must is a visit to Coppelia Park for icecream in Havana, Cuba
Coppelia Park in Havana, Cuba is a must-visit destination for all ice cream lovers. This iconic park has been serving up delicious ice cream since 1966 and is now considered one of the best places to get your fix of creamy goodness. With over 30 flavors to choose from, you can satisfy any craving – from the classic chocolate and vanilla to exotic flavors like tamarind and guava. Plus, the outdoor seating makes it perfect for a sunny day spent enjoying a scoop or two with friends. So whether you're looking for a quick snack or an afternoon treat, Coppelia Park is sure to be your go-to spot for all things ice cream!
Have dinner in someone's home, in a Paladar
Paladares are private restaurants in Cuba that offer a unique and authentic dining experience. These restaurants are owned and operated by local families who have been serving up Cuban cuisine for generations. From traditional dishes to modern twists, paladares provide visitors with a taste of Cuban culture and hospitality. With their delicious food and charming atmosphere, paladares are the perfect place to explore the culinary side of Havana. Finding one is easy – just ask around or look online for reviews!
The 50's in Havana was exciting with casinos and shows
The 1950s in Havana, Cuba was an unforgettable time of glamour and excitement. With the opening of new casinos and nightclubs, the city was bustling with activity and entertainment. People from all over the world flocked to Havana to experience the vibrant nightlife and take part in the exciting shows that were held in these venues. Not only were there showgirls performing on stage, but also live bands playing Latin music that made people dance until dawn. The 50's in Havana was truly a time to remember with its electric atmosphere and thrilling entertainment.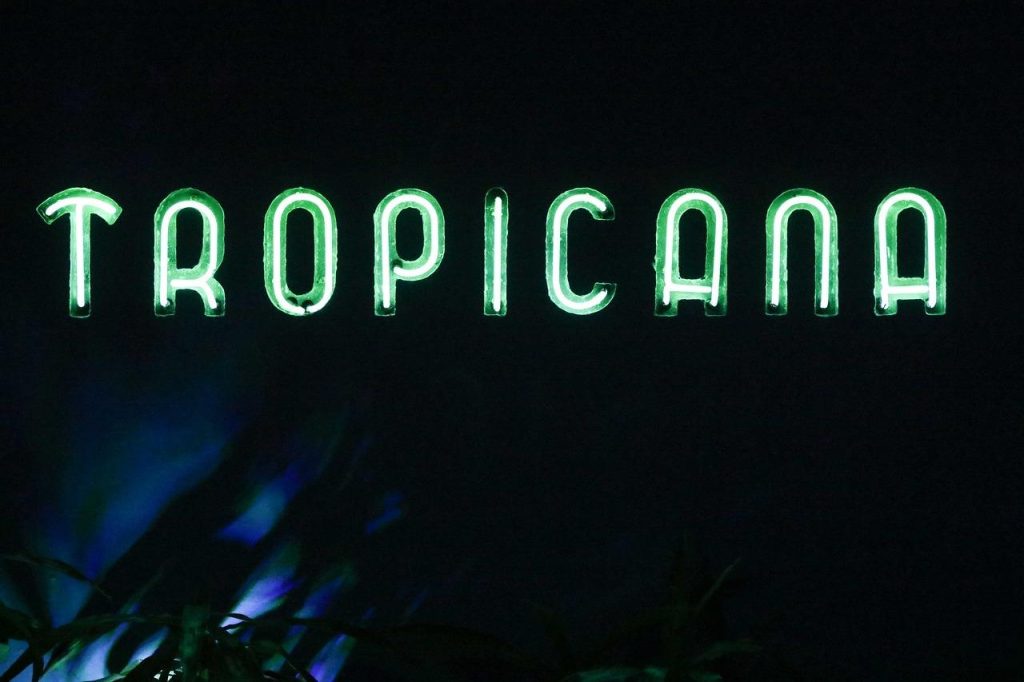 Tropicana Show
he Tropicana show in Havana, Cuba has a long and storied history. It opened on December 30, 1939 at the Villa Mina in a lush six-acre estate tropical garden. In the 1950s, it was a popular destination for jet-setters, filled with showgirls, gambling, and mega-watt stars. Today, it is still a popular tourist destination and its role is to promote Cuban culture. The Tropicana show continues to be characterized by colorful lights and brightness.
Havana of today
Havana is a city that has seen a lot of changes in the past few decades. It's become a vibrant, bustling city full of life and culture. The people of Havana have adapted to these changes, embracing new technologies and lifestyles. From the bustling streets to the lively nightlife, Havana is a place where you can experience both the old and new in one place. Whether it's enjoying traditional Cuban cuisine or exploring modern art galleries, there's something for everyone in this vibrant city.
Life in Cuba today is complicated, with an official and unofficial side to many aspects of life. The Cuban government subsidizes food, housing and utilities, and education is free. Abortion was decriminalized in 1965 and remains legal, while the economy has not been as prosperous since before the revolution. Cubans have adapted to their circumstances over the past 53 years of Fidel Castro's rule, learning to make the most of their situation.
Food rationing
In Cuba, food rationing has been in place since 1962 due to American sanctions. he rationing system provides an allotted amount of food per household depending on age, gender, and health status. his includes seven pounds of rice, a pound of beans, half a bottle of cooking oil, one bread roll per day, plus small amounts of other items such as coffee and sugar.
Cigars and music
Cuban cigars are renowned for their quality and authenticity. They have a long history of being grown in Cuba, with the premium cigar we know today having been created there. Cuban cigars are made using solely Cuban tobacco, resulting in a strong, authentic smoke. Cuban tobacco has been grown and smoked for centuries, with the first cigar factories opening in the early 1800s. Cuban cigar brands began registering for a trademark in 1810, and free trade was permitted on Cuba in 1817, leading to the growth of the cigar industry. Popular Cuban cigar brands include Diplomaticos (1966), Davidoff (1969), Quai D'Orsay (1973), La Flor del Caney (1977), Cohiba (1982) and Dunhill (1982). Cuban tobacco is grown in the eastern part of the island, in Pinar del Rio. It is worth the trip to visit as the nature is quite spectacular.
Cuban music has its roots in the cabildos, social clubs of African slaves brought to the island. Since its discovery in 1492, Cuban music has evolved into a variety of genres including salsa, contradanza, rumba, and conga. Cuban music is also known for blending sacred and profane elements together.
Some of the most influential Cuban musicians include Gloria Estefan, Desi Arnaz, Beny More, Juan Formell, David Calzado, Ibrahim Ferrer, Compay Segundo, Omara Portuondo, Rubén González, Beny Moré, Eliades Ochoa, Afro-Cuban All Stars and Orquesta Aragón
Almost wherever you go in Havana you will hear music. That is what makes Havana so special for me. Either if there is a live band playing or just a radio on very loud.
F.A.Q.
When is the best time to travel to Cuba?
Cuba has nice weather all year around. Evenings and nights can be cold during the winter months of December-January. During summer it is normal to get an afternoon shower, round 3 pm. Normally it only last for some minutes or so.
Remember that Cuba suffers from hurricanes as the whole region does. Hurricane season is normally September-November
Is Havana safe to visit?
Havana is a safe city to visit and one should think about where one is going. Don't take your best watch or jewellery when walking the streets of Havana. Be aware of pick pocketers. As the city has rationing on electricity some neighbour hoods are dark and later another area goes black.
What should I bring to Havana?
Well, if you really are going to explore the city a pair or a couple of good and comfortable shoes. Bring comfortable clothing. Remember that average Cuban often goes in worn shorts and t-shirts. You don't need fancy clothing for a city walk.
Is it safe to eat and drink in Havana?
The answer is yes. You should explore the tiny water holes, have a local beer like the Critsal and Bucanero and Mayabe. Hace a fancy cocktail at the Floridita. Just Enjoy!