Tropea a fantastic dreamy city in Italy's boot
Tropea is a lovely little town on a hill site in the south of Italy. Looking at the boot, you'll find Tropea on the northen site of the foot it self. Overlooking Stromboli and the beautiful Med.
Tropea on top of things
Tropea is situated on a hill top, surrounded with an old city wall. Tropea old town is a small and cute little place and there are several gates in the wall to enter the city. Just south of old town is the small hotel area and some great beaches. The water of the Med is fantastic. Crystal clear and warm.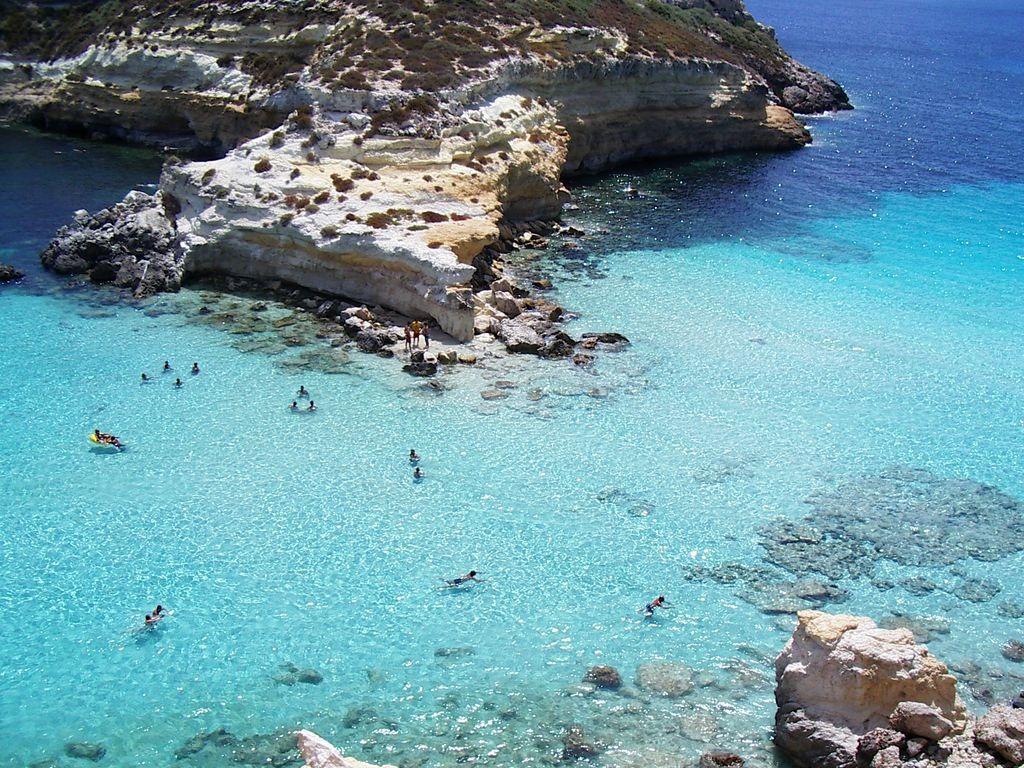 Tropea has a beach just around everything
At Tropea the beach life is pretty good. If you are like me, to enjoys sunbeds and umbrellas, you'll find it here. There are also good public bathrooms and showers and some simple but nice restaurants.
Do like the Italians do, about 1 PM it is time for lunch. A true long lunch to escape the hottest time of the day. Share food together and have a lot of it. Sallads, pastas and pizzas. Some have beer but most drink plenty of water. After about a 2 hours lunch it is siesta time and almost all go back to their hotels to nap. Then at 4-5 PM they return to the beach with drinks and snacks and stay to 7'ish
Tropea is more than Nduja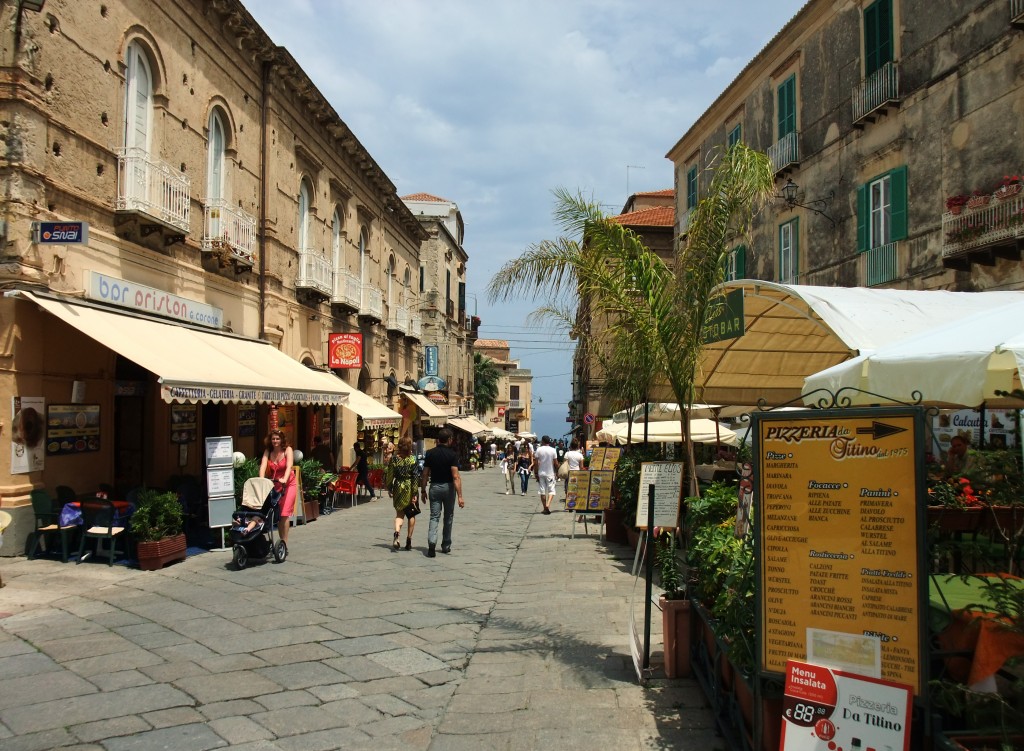 I guess I don't have to tell you that the food here is to die for! It is just simple one of the best I have had in Italy. Just a simple pasta dish is loaded with flavour and freshness. The seafood is wonderful and brought up daily. Even the stakes are yummy here.
We decided to wander about in the city, looking for good eats in the tiny streets, where we thought no one had been before…
Life in Tropea
Another cool thing about the old town in Tropea is that you can see the daily life happening. People walk to the baker, butcher and small shops. I went inside the old town almost every morning to get fresh bread and fruits for my breakfast. And also to get some snacks to bring to the beach.
The beaches are so nice, choose to go to the citybeach or the mile long beaches. Normally the water is calm and nice but there might be days when the current are strong and you are not allowed to swim. This can happen mostly during mornings and by lunch time the sea calms down.
At the beach you can get a massage, buy drinks and fruits and even some t-shirts and souvenirs. People come to Tropea for the beaches and the scenery. It is hot hot hot here in the summer time. And prices are more ok than other Italian cities like, Rome, Venice, Florens and Rimini.
PS! Nduja is a spicy and spreadable sausage. it can be used as a spice in a pasta dish, on pizza and breads.