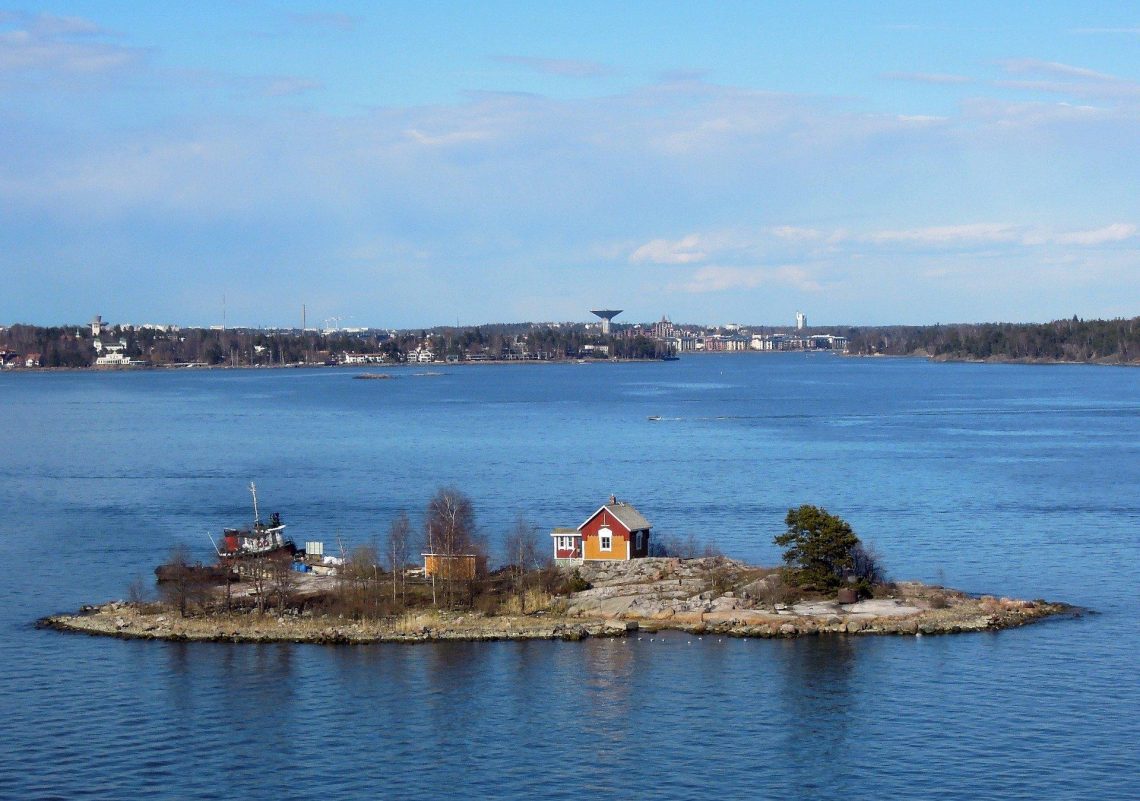 Day cruise in the archipelago in Stockholm
If you have a day to spend in Stockholm and do not really know what to do, why not discover the fantastic archipelago?
It was early departure with Waxholm III which was our ship for the next 12 hours at sea. It was not quite full on this trip but there was already a queue, early in the morning, to get on board the boat. This is how our journey started out from Nybroviken, past Gröna Lund and Djurgården and everything that belongs to it. On our trip you could choose to have both lunch and dinner and at dinner the choice was either a home-cooked meal or a two-course meal. We chose the latter. The restaurateur on this boat was Jesper Taube.
It was a lovely morning and on the sunny side of the boat it was incredibly warm and nice. Along the way, we were guided by a knowledgeable tour guide who told both anecdotes and stories about the things we sailed pass. The archipelago is large and we were still in the inner archipelago after a couple of hours of cruising. The first stop was Kymmendö but due to the hot summer the water was so low that we could not take our usual itinerary. Instead, we steered the cow towards Nämdö.
Here we had about 45 minutes to discover the qute, little island with its few houses. At the church we got a little more information about what it is like to live here and what amenities can be found. It is not always idyllic to live on one of our archipelago islands, difficult with communications, schooling, shopping for food and other everyday chores.
Day Cruise
The Swedish summer is incredibly beautiful when it's not raining and we had a fantastic morning on board Waxholm III. After this first stop, lunch was served in the boat's dining room and it was a wonderful archipelago buffet.
A small swedish Smorgasbord. exactly as you could expect, good pickled herring, smoked fish, fresh summer salads, meat dishes and much more good items.
The food was tasty and we continued our trip a little north, the next stop was an hour away, at Bullerö, where Bruno Liljefors ( one of Swedens most famous painters), among others, was active. At this point we are starting to approach the outer part of the archipelago and it can be seen on the vegetation which is very sparse. Cobs and skerries are both uninhabited and have no, or almost no vegetation at all.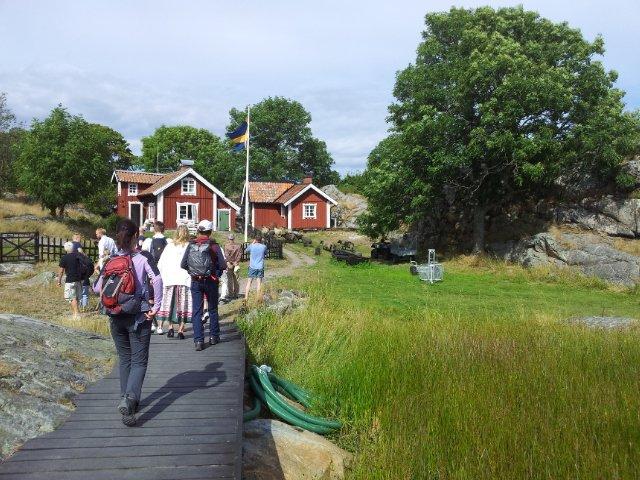 We were met by the most Swedish you can imagine, red houses with white knots and a Swedish flag, as well as the green grass and some apple trees with fruit. We chose to walk a little closer away from public roads and found a place where we could throw off our clothes to take a dip. But remember, you swim at your own risk as the temperature was not over 17 degrees…
After about an hour, the cruise steered the cow towards Sandhamn, the trip to Sandhamn took just under an hour. You notice that you start to approach "habited areas" as more and more boats began to appear. It was late afternoon when we arrived at Sandhamn and we found an ice cream kiosk where we bought some cooling ice cream and we walked around this sandy island. The marina is fun to go to and see the many nice boats.
On board the boat sailing back to Stockholm, both a cocktail and dinner were served, we had booked the two-course menu which included both seafood and meat. After the meal we found a place in the bow of the boat and there we were enjoying the sunset and the tranquility with a good to drink.
Book your 12 hours cruise at stromma.se